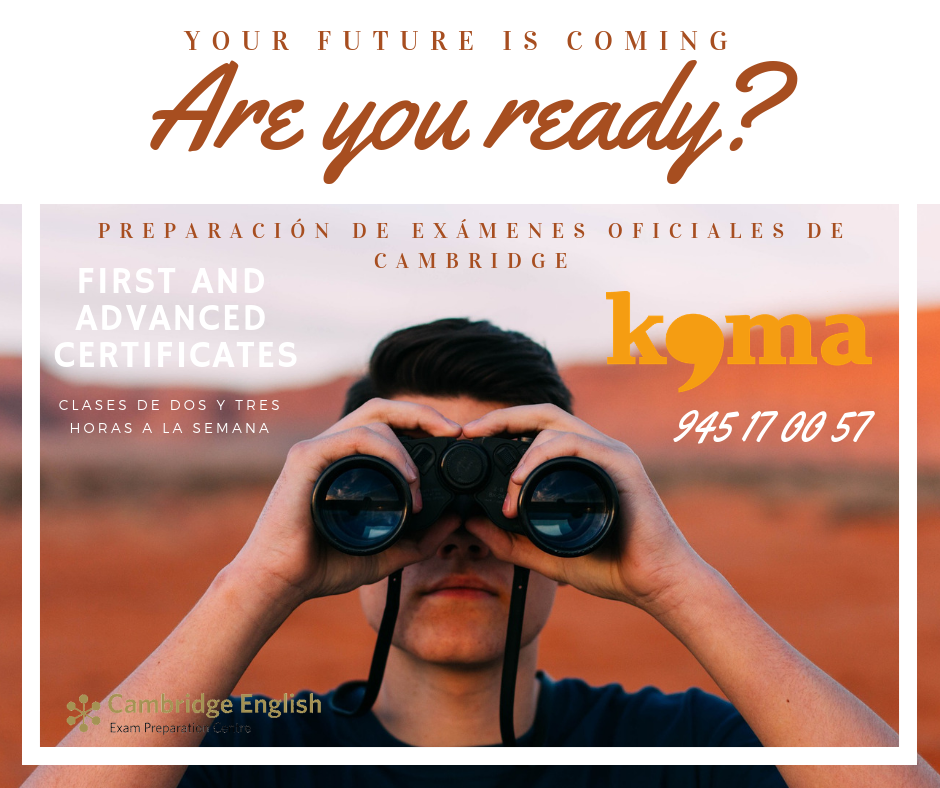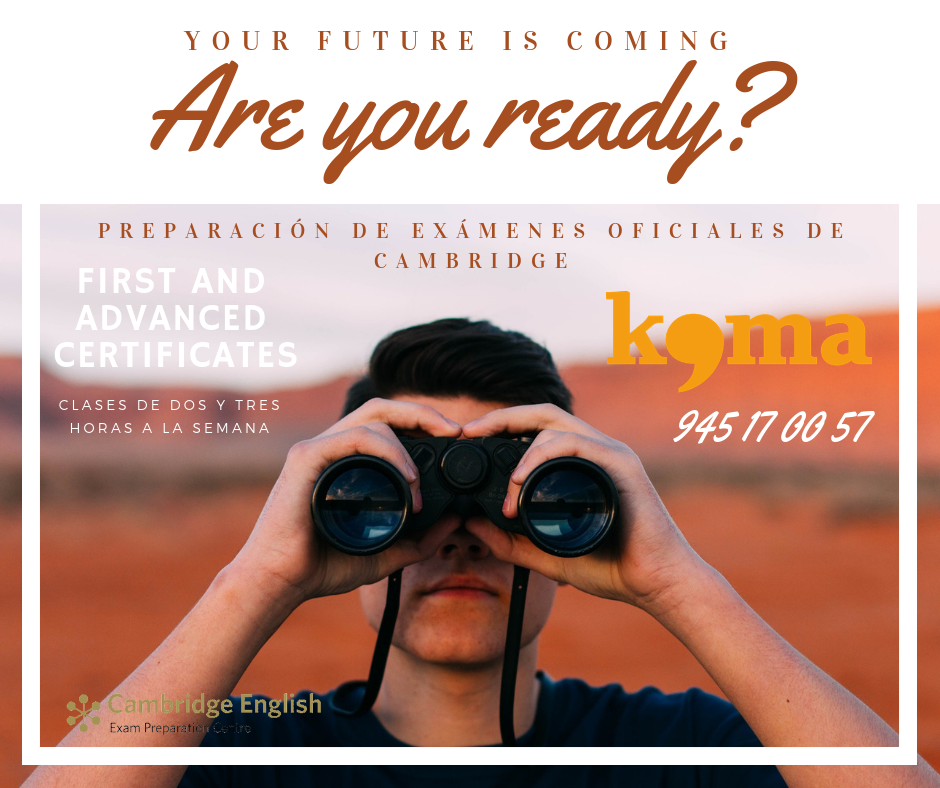 Preparation for Cambridge exams!
18, November 2018 | 0
If you want to obtain your First or Advanced certificate, do not hesitate to get in touch with us. We offer courses of two and three hours per week to ensure that you'll pass your Cambridge exam.
Contact us now by email: aperez@komalingua.com or call us at +34 945 17 00 57.
Any ideas? Shall we work together?
Please do not hesitate to contact us if you have a project or an idea that you'd like to launch. We would be more than happy to work with you.