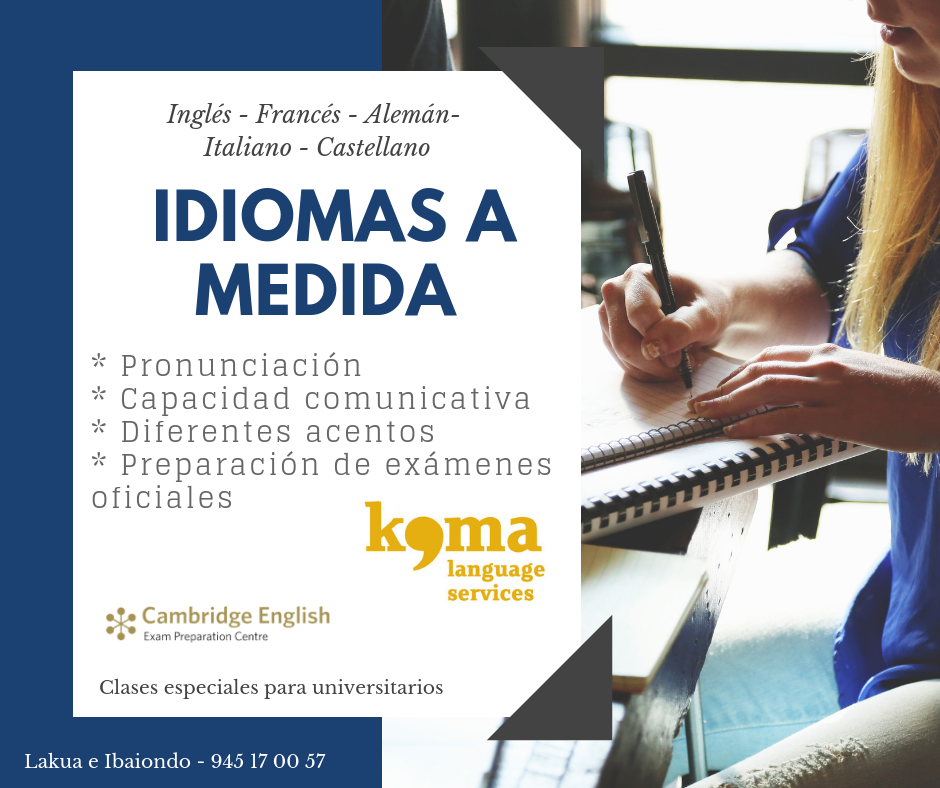 A bespoke course in whatever language you want!
18, November 2018 | 0
Are you looking for a bespoke class in any language?
English, French, German … up to 16 languages!
We have all kinds of courses adapted to your needs. Contact us now and tell us exactly what you need on +34 945 17 00 57.
Any ideas? Shall we work together?
Please do not hesitate to contact us if you have a project or an idea that you'd like to launch. We would be more than happy to work with you.