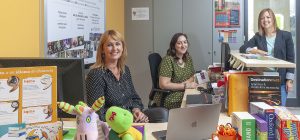 Landaberde
All kinds of language classes for children and adults at Koma Landaberde. If you want to learn a language in Vitoria, this is the place for you. Come and see us at Calle Landaberde 29 or call +34 945 19 12 27!
+16 languages
The language you want… Exactly how you want it!
Junior & Adults
Language classes from age 3
Business
Bespoke, custom classes for companies
E-Learning
Study languages in comfort with bespoke lessons
Translation & Interpreting
If you don't understand or somebody doesn't understand you… Translation and interpretation services in any format
Any ideas? Shall we work together?
Please do not hesitate to contact us if you have a project or an idea that you'd like to launch. We would be more than happy to work with you.